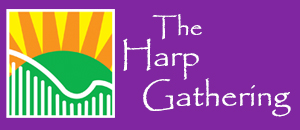 Harp Gathering Directors
Denise Grupp-Verbon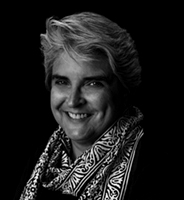 Co-Director, Denise Grupp-Verbon played harp for a VIP grand opening of the Sauder Heritage Inn. Ever since then, she wanted to 'do something' in the space. When The Harp Gathering was perculating, she told Michael, "I know just the spot!" Internship Manager by day, member of TAPESTRY duo, harpist and harp teacher every day and festival director, Denise loves The Harp Gathering. She is excited for it's 13th year and thankful for all the friendships and adventures it has brought to it's fans.






Michael Grupp-Verbon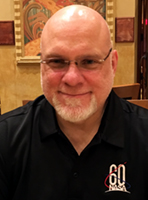 The many hats of Co-Director Michael Grupp-Verbon include: Guitarist/Multi-Instrumentalist, Arranger/Song Writer, Sound/Lighting Engineer, Recording Engineer, Photographer/Videographer, Web/Graphic Designer and life long student of anything and everything that interests him. Creativity is the cornerstone of who Michael is and it has been a privilege and an honor for him to be part of presenting the Harp Gathering, for the past 13 years. As a string player that is able to hug his instrument in a similar way as Harpists are able to hug their instrument, Michael feels like a kindred spirit to the folk harp community. Many thanks for the open arms!!





Kim Adamson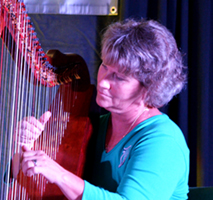 Kim Adamson has been the Director of Operations of the Harp Gathering for the last 12 years. She has been helping out with music camps / festivals since the mid 90s and with Harp festivals since the year 2000, including the last ISFHC Harp Con in St. Louis. Kim has a knack for just jumping in and "getting the job done". Her main objective during the festival is to make sure things run smoothly and on time, as well as helping participants feel comfortable and welcomed. She may make adjustments if necessary to make sure workshops are comfortable and participants able to interact with the instructor as well as each other. Yes, she does play the harp, providing music for private functions and weddings in churches and on the beach in and around Marco Island, FL, as well as providing beginning harp lessons.